Looking for new spots to try? Lori Fredrich will be dishing out her top five picks in 20 different dining categories throughout the month of October. 

These days, enjoying fresh, high quality seafood in the Midwest is far easier than in the past. That's good news for seafood lovers (including me) who want to enjoy great fish and shellfish dishes in between trips to the coast. That said, sourcing matters; and it comes at a cost (as the adage states: "You get what you pay for). Fortunately, if you choose well, your experience will be well worth the splurge.

Here are five local restaurants that take care to deliver some of the best of the sea.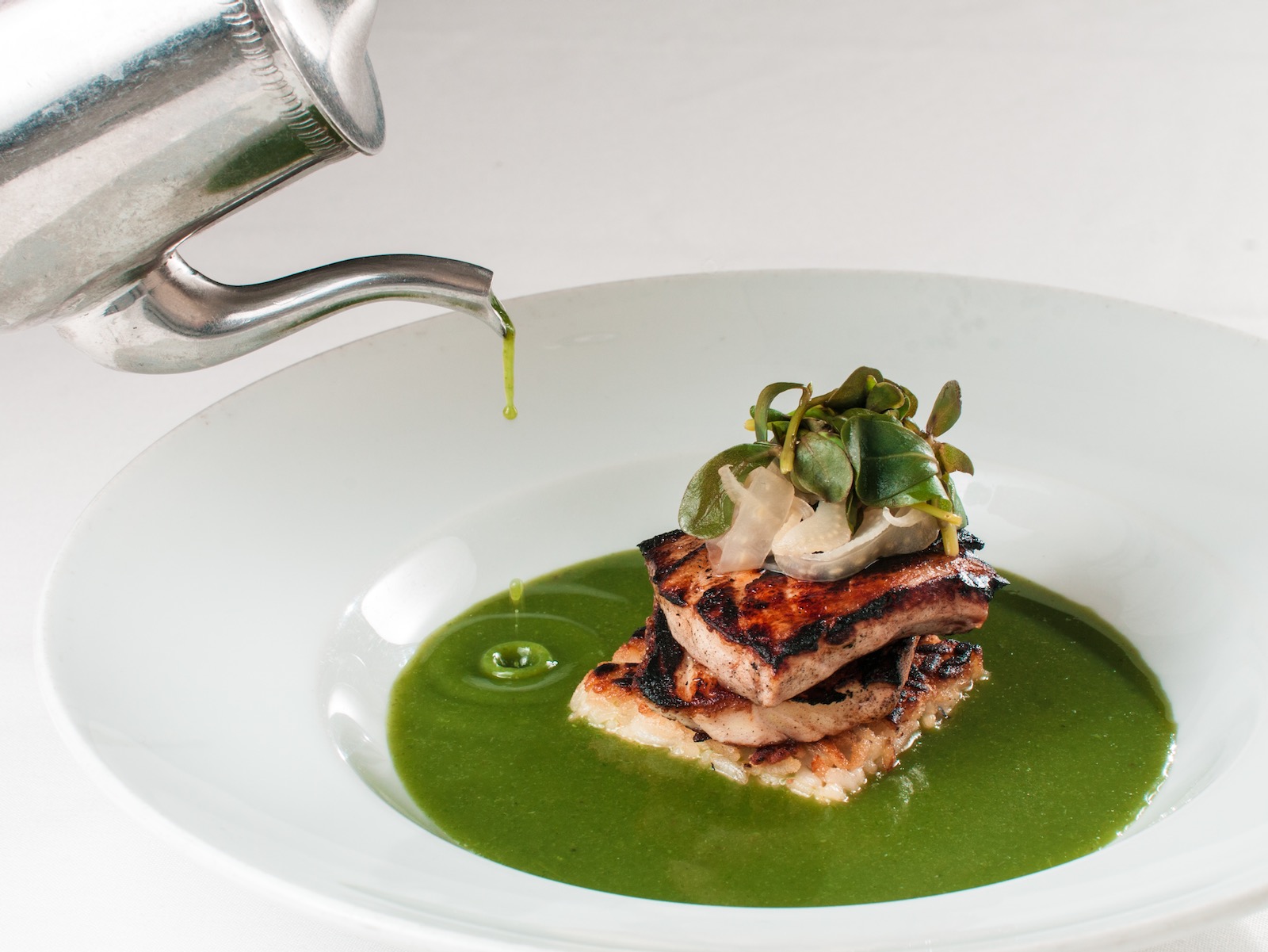 1547 N. Jackson St., (414) 276-9608

Sanfordrestaurant.com

[Read more]

Sanford does many things well, and seafood is among them. In fact they've been serving up fresh selections since the restaurant opened (True story: In the 90s, Sandy D'Amato had to meet Chicago delivery drivers closer to the Windy City, since the trucks didn't make deliveries this far North).

It's easier now, but no less delicious. Stop by one week and you might find sea bass served with ravioli, glazed garlic and orange zest gremolata. On another, there could be citrus seared Alaskan halibut with wild mushroom and corn risotto and roasted fennel basil nage; or seared scallops over sorrel walnut puree with roasted beets and browned goat butter.

No matter what you choose, you'll be treated to a thoughtfully composed dish with flavors that are beautifully balanced and absolutely worth relishing.

Note: If I made you hungry, I have bittersweet news. You'll have to wait a week to satiate your craving. Sanford is closed for a staff break this week; but they will reopen for dinner service on Oct. 14.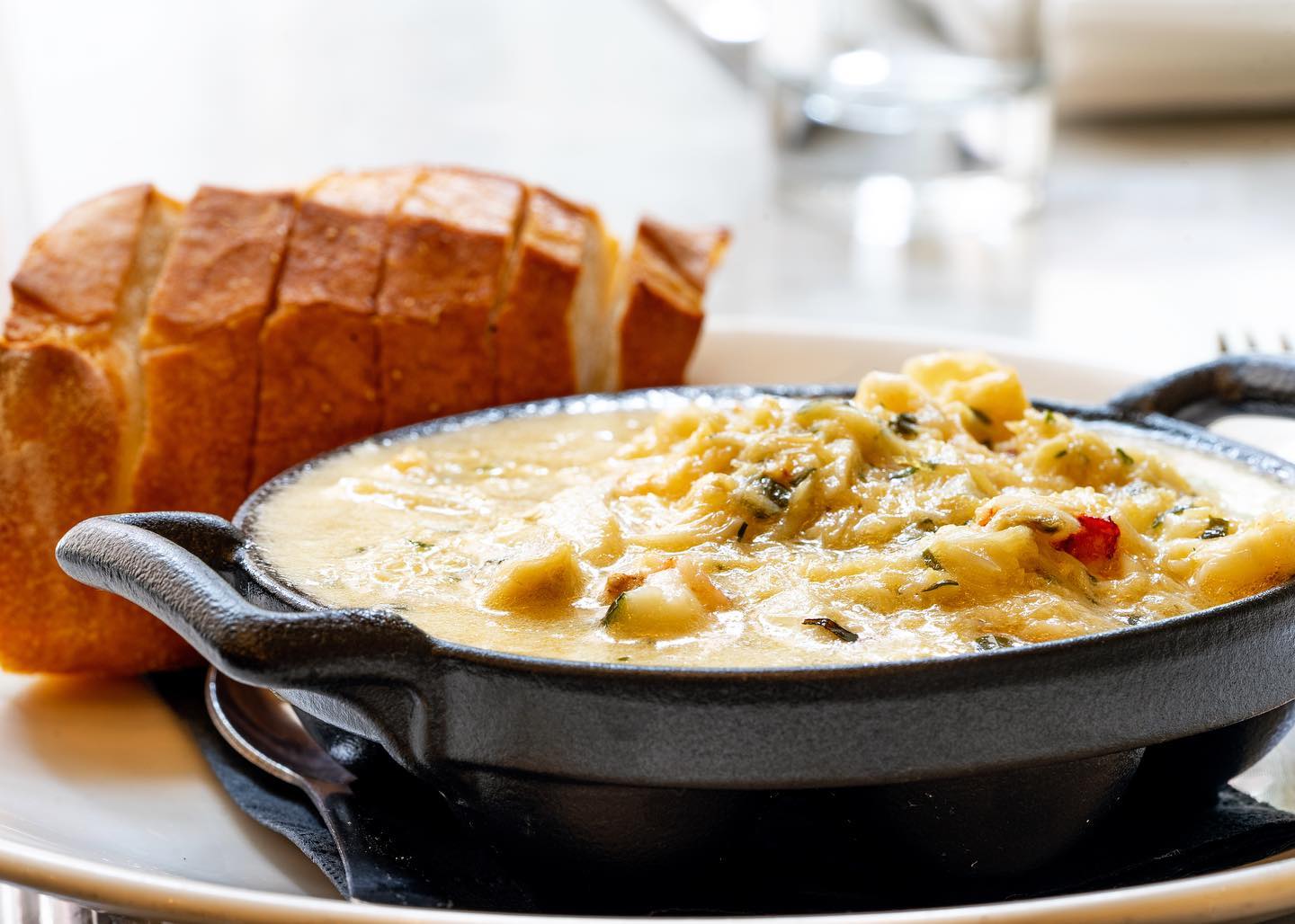 724 N. Milwaukee St., (414) 323-7434

Thirdcoastprovisions.com

[Read more]

Third Coast Provisions offers guests both an opulent dining experience (gorgeous, but not intimidating) and a menu of creative seasonal seafood options from oysters on the half shell to indulgent shareable starters like lobster potholes featuring lobster and crab slow-poached in cultured butter with herbs, garlic and white wine (it's served with plenty of sourdough bread for soaking up the delicious sauce).

Entrees include offerings like Alaskan halibut with green coconut curry, summer vegetables, crispy sticky rice and palm sugar vinaigrette; excellent takes on "surf & turf" with a choice of shrimp, scallops or lobster: and staples like a lobster pot pie with seasonal vegetables, mushrooms and black truffle butter.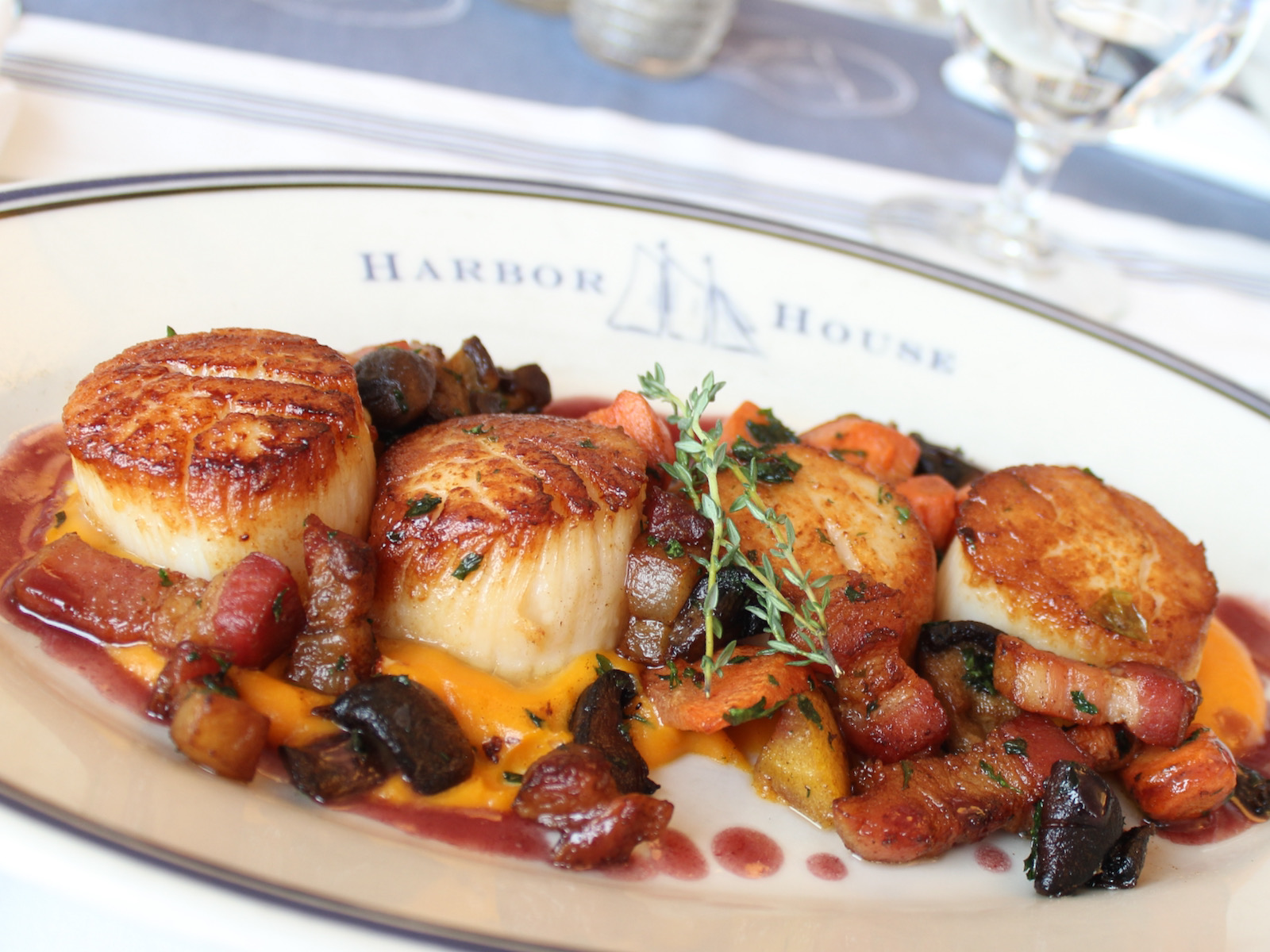 550 N. Harbor Dr., (414) 395-4900

bartolottas.com/harbor-house

[Read more]

Pristinely sourced seafood is a hallmark at this lakefront restaurant where the view makes the experience all the more noteworthy. Ask for a view of the lake and you might even forget you're not dining on the coast.

As for their seafood selection, you'll always find a lovely slate of carefully sourced fresh oysters (often varieties from both the East and West coast), along with standards like shrimp and crab cakes. Move into the entrees section and you'll find accessible fish preparations from pan-seared scallops with your choice of sauces to herb crusted halibut with summer squash, cherry tomatoes, basil and olive oil. You'll also generally find at least one whole grilled fish; currently it's sea bass served simply with lemon and herbs.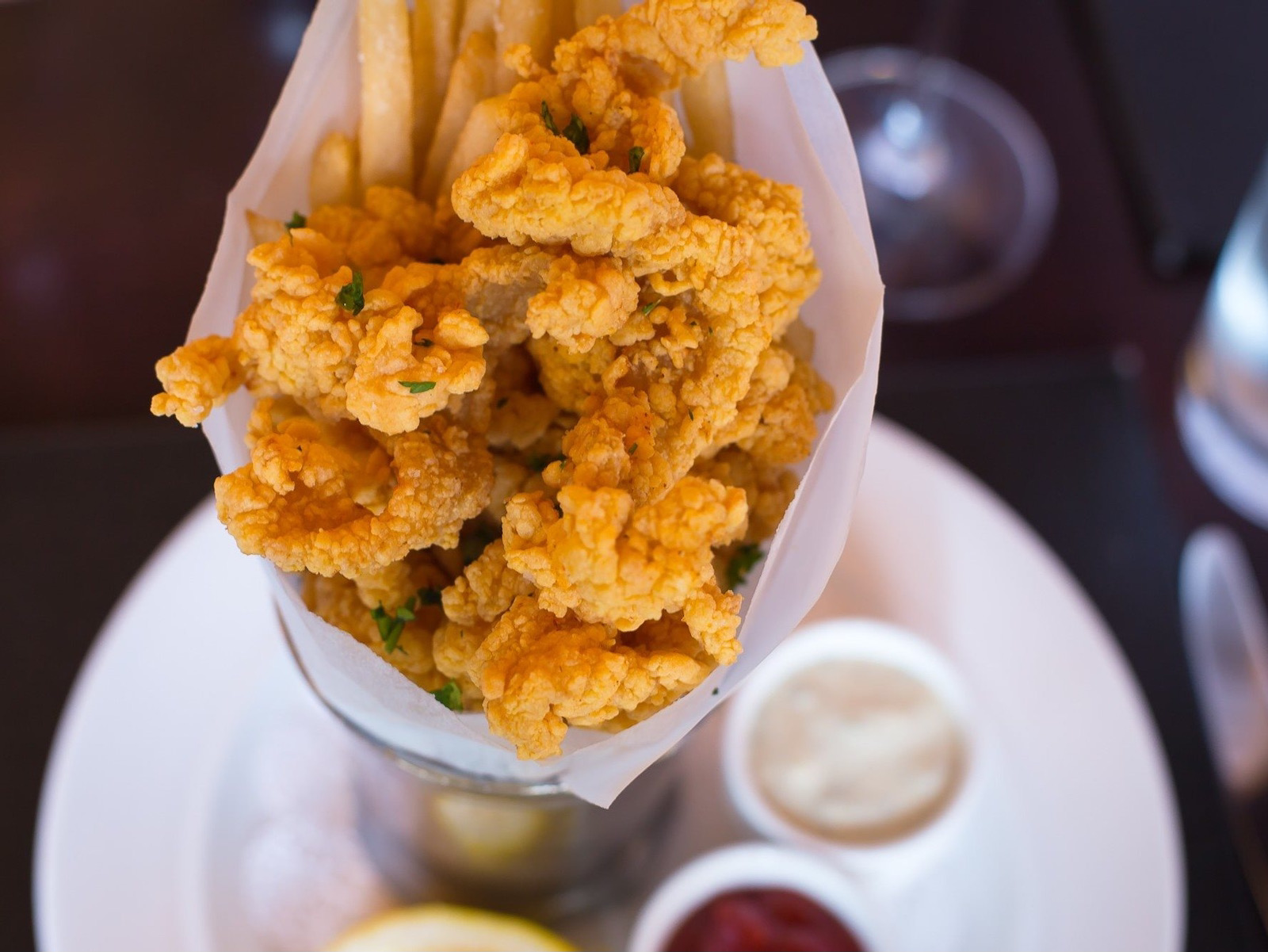 425 E. Mason St., (414) 298-3131

Masonstreetgrill.com

[Read more]

Some think of steak when they hear "Mason Street Grill," though seafood would be just as apt an association.  This Downtown staple always has numerous lovely fish dishes on offer, along with a slew of memorable staples. 
I've often stopped by for a drink just to indulge in their signature buttermilk battered surf clams (served with tartar sauce and lemon). And I always watch for their yearly offering of stone crab, a rarity in Milwaukee, but an undeniably sweet treat when you can find it.

But even the regular menu turns up delicious offerings, from seared scallops with creamed spinach, smoked tomato cream and roasted corn to seared salmon with sweet chili glaze, garlic herb cauliflower rice, asparagus and watercress.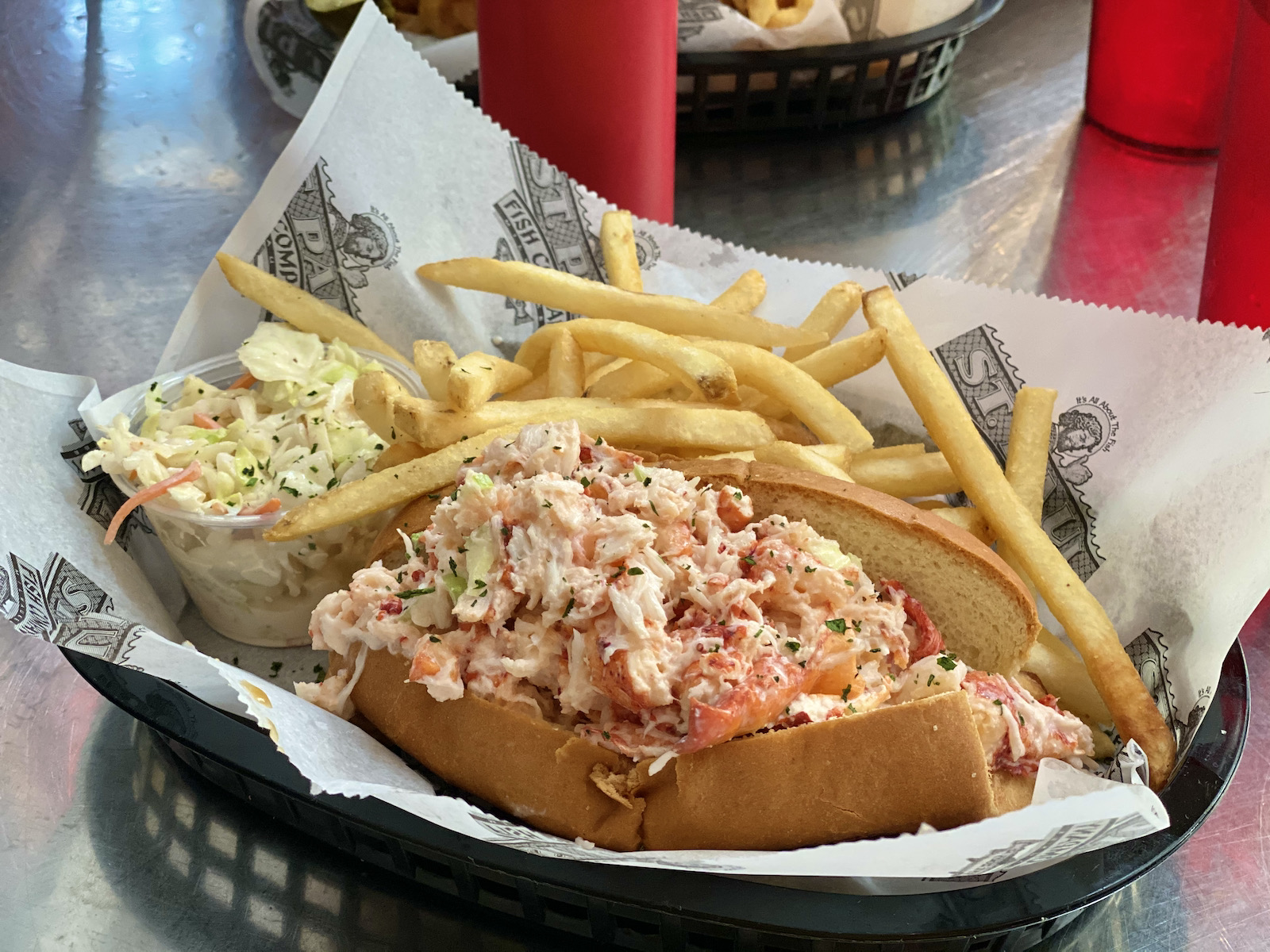 Milwaukee Public Market, 400 N. Water St., (414) 220-8383

The Cannery, 6200 W. Mequon Rd., (262) 200-9909

Stpaulfish.com

[Read more]

If you'd prefer a more casual environs, you'll find it at St. Paul, where you can choose between the bustle of the Public Market in the Historic Third Ward or the spacious rustic crab shack vibe at The Cannery, their dine-in eatery near the Mequon Public Market. Either way, since they double as a fish market, their expertise is sourcing great fish.

Visit and you'll find casual staples like oysters on the half shell, steamed mussels or clams and their popular New England style lobster roll. But you'll also find a slew of grilled fish options, along with popular items like pan seared jumbo day pack scallops served with rice, vegetables and a choice of sauces. In Mequon, you can even get New England style crab, lobster or seafood boils.